What features consumers desire in your E-Wallet Application?
What features consumers desire in your E-Wallet Application?
Research by Kenneth Research revealed that by 2023, the global e-wallet market would grow to $2,100 billion.
The tech-savvy generations Millennials, Gen Z, and Gen Alpha expect to have the ability to perform most of their daily tasks through mobile devices, including financial services such as making payments or buying stocks. Most of the people from these generations have already abandoned the conventional means of accessing financial services.
As per a recent study by Zelle, 75% of Millennials have at least once made a mobile payment. Gen X is close to Millennials at 69%, while 51% of the Baby Boomers have made at least one payment via mobile. According to the survey, payment convenience was the prominent reason for mobile payment adoption.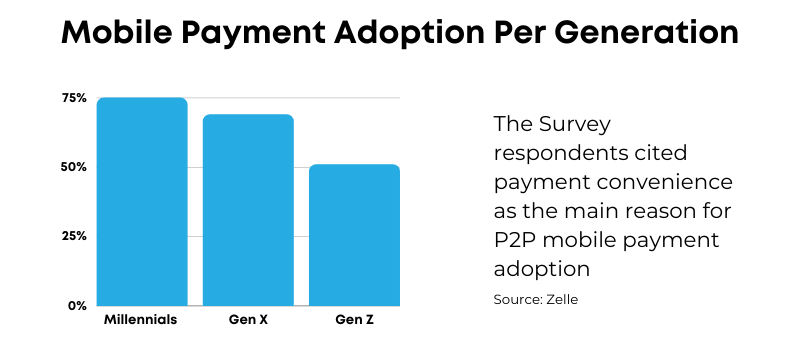 Modern customers are empowered by sophisticated technologies and require highly-secure bespoke solutions developed by Top Fintech App Development Companies to ease their finance handling.
The mobile payment trends aren't new to the FinTech ecosystem. eWallets like Paypal have been in existence for almost the past two decades. However, in 2021 and later, the consumer's approach towards mobile payments will evolve. Unlike a few years ago, modern e-wallets need to facilitate several additional financial tasks other than peer-to-peer (P2P) payments.
Considering the changing nature of e-wallets, you might wonder how to create a wallet app that drives faster ROI (Return of Investment). To answer this question, I would highlight those features that are the prominent factor to e-wallets' success. However, not just in terms of features, your e-wallet also needs to provide the customers with utmost security and availability.
In 2021, e-wallets need to incorporate the following features and security measures to obtain loyal customers.
Necessary features for e-wallet app
Seamless Customer Onboarding
The regulatory requirements in the FinTech industry make it necessary for e-wallet service providers to ask for customers' identity and financial information. This makes the onboarding process troublesome for new users and encourages app abandonment. One study revealed that almost 40% of customers abandon a mobile app during the onboarding process.
Hence, e-wallet service providers must provide their users with a seamless customer onboarding experience while keeping regulatory compliance intact. One way of doing it is to allow your customers to verify their identity online by taking a picture of their documents via your mobile e-wallet app. Moreover, the user interface and user experience are also vital to keep the onboarding process interesting.
Instant payments
Instant payment is a prominent feature for every mobile e-wallet app. It facilitates immediate money transfers from the payer's wallet to the payee's. E-wallets are used for so many different purposes ranging from payments at brick-and-mortar stores to e-commerce payments. Hence, it is crucial that the money transfer happens immediately, unlike conventional online payment methods that take hours or days.
It will not make sense to call your mobile payment app a "wallet" if the users cannot make payments instantly due to technical issues such as server errors. Hence, your e-wallet app's availability is essential to give the users a sense of immediate access to their funds. An instant payment feature is the one that will realize a cashless society.
Contactless merchant payments
"Effortless" is the word you should focus on while developing payment options for your mobile e-wallet app. Needless to mention that more and more merchants are adopting emerging financial technologies to facilitate cashless payments. Contactless payment methods such as QR code payments and NFC (Near Field Communication) make the customer checkout experience effortless.
Did you know Coca-Cola was among the first companies to implement mobile payment technology?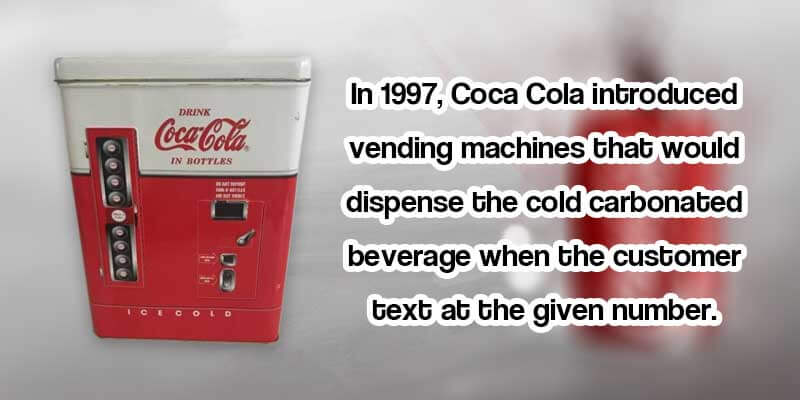 Wallet to bank and bank to bank transfers
You should enable your e-wallet users to pay to merchants who don't account with your e-wallet system. Hence, your e-wallet app should be able to transfer money to the payee's bank account.
Not every e-wallet user will be willing to add money to their digital wallet, and therefore your e-wallet app should be able to draw money from the user's bank account and make the payment instantly.
Paypal, Amazon, and Stripe are among the most popular payment gateways you can use for your e-wallet app. However, you should choose the right payment gateway depending on your geographical market location.
Mobile recharges and bill payments
An e-wallet app in 2021 must-have more usability than just making P2P money transfers and merchant payments. Modern customers prefer paying mortgages, utility bills, loans, prepaid/postpaid mobile bills, and accessing many other financial services through e-wallets.
Giving users the option to spend their e-wallet money will encourage them to store and accept money in the mobile wallet. As a result, the users become loyal to your e-wallet and also probably will advocate your e-wallet app to others.
Transaction history or eWallet passbook
You should provide your e-wallet users the ability to check their e-wallet transaction history. The passbook should classify the payments via bank account and e-wallet separately. Also, every transaction should contain the transaction value, the receiver's details, time and date of payment, and additional comments that users might note when making the transaction.
The E-wallet passbook can also be implemented for USSD mobile wallets. The users can access the transactional history through USSD codes on their feature phones.
Security and data integrity
E-wallet mobile app security is the prominent aspect of regulatory compliances and customer acquisition. Take the example of any financial solution; security and data integrity is the foremost concern. Although e-wallets tend to be more secure than debit/credit cards, security concerns remain intact for regulatory compliances.
You can enhance your mobile wallet security by implementing technologies such as multi-factor authentication, tokenization, end-to-end encryption, etc.
Rewards and discounts coupons
Reward points and discount coupons are among the most crucial arsenal for top digital marketers. E-wallets provide marketers with an ideal environment to market additional financial services to the customers. It would help if you built rewards and loyalty programs to encourage users to use the app frequently.
Planning and budgeting
Though there are specialized apps for planning and budgeting, they require users to share their bank accounts and transaction information, scaring users of data theft and misuse.
Integrating planning and budgeting features into your e-wallet app will allow users to optimize their spending. The users don't have to input any payment information as it will already be available in your database. In fact, this will encourage users to prefer making payments via your app. Also, implementing data analytics to this feature will be a wise investment.
A futuristic and reliable e-wallet should help customers spend wisely. Category-wise budget allocation, bill payment reminders, creation of categories for income and expenses, budget limit alerts, and saving goals are some of the ideas to make this planning and budgeting feature effective.
Conclusion
Features discussed in the article are must-haves for a futuristic e-wallet mobile application. However, the world of mobile payments is continuously evolving, making it necessary for your e-wallet app to be ready to adapt to changes.
The post What features consumers desire in your E-Wallet Application? appeared first on TopDevelopers.co.